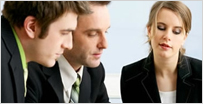 The inception of Oberon Software Solutions Pvt. Ltd. is the result of more than 5 years of in-depth study and research work done from people involved in different fields of logistics. The inputs have been collected from various exporters, importers, freight forwarders, custom house agents, transporters, bankers and a host of other people involved with the logistics chain. Besides the support from various players involved in the field of logistics, we have done intensive research with regard to the following stages:
Market research
Gathering requirements for the proposed business solution
Analyzing the problem
Devising a plan or design for the software-based solution
Implementation (coding) of the software
Testing the software
Deployment
Maintenance and bug fixing
Mr. Md. Sajid Azam, a 1994 batch graduate in Statistical Sciences, from AMU Aligarh, heads our Board of Directors. His contribution towards programming concept, system analysis and designing, development & support process, methodologies and product management is immense.
Mr. Md. Shabbir Azam is looking after implementation and his contribution to the over-view of the project is invaluable. He also monitors debugging after implementation and testing.