VIRGO for Customs House Agents/ Freight Forwarders / NVOCCs/ Shipping Lines
Over the years we have seen how IT has changed the landscape of the freight forwarding industry. We at Oberon are confident of its merits and have developed VIRGO, an online software that helps our clients to fulfill challenges like documentation, consolidation, finance, customer relations and shipment tracking in a cohesive and integrated manner, thereby giving better control on profitability and revenues.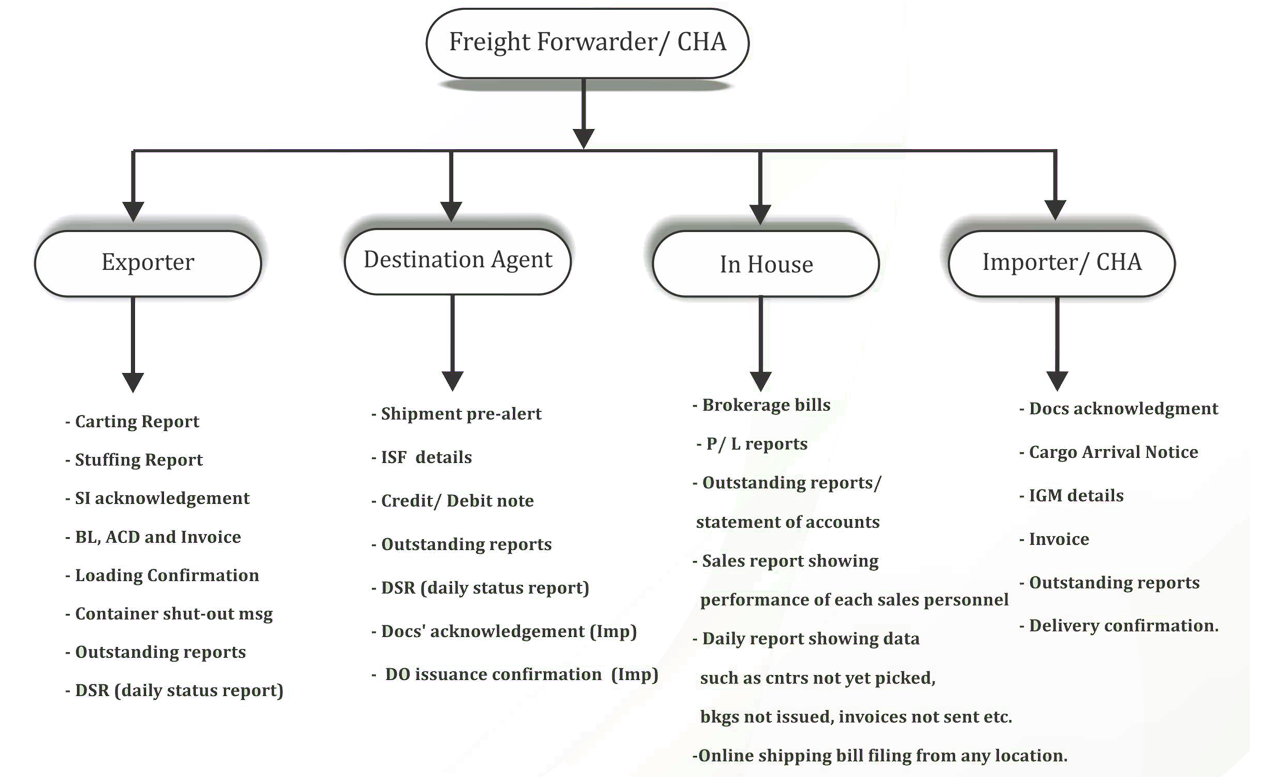 Salient Features
Since it is a web based online package, it can be used/accessed at any time, on any computer, mobile phone or tablet and from any part of the world.
It can be designed/ modified to suit your specific needs & requirements.)
Easy-to-use software for your staff to learn and work on.
Leads to smoother coordination in handling of all business related work.
Helps in reduction of telephone calls and office stationary.
Availability of both buy-out and rental plans.