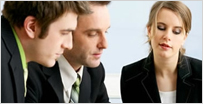 There are many challenges that are confronting exports and allied industries/ services in today's demanding and competitive scenario. The foremost challenge is a paucity of experienced manpower in the trade of exports and allied services. The second challenge is to remain internationally competitive with no compromise in the quality of the services being offered.
Other service providers such as shipping companies, NVOCCs and CFSs pose a challenge in the form of not so efficient services, procedures and systems that hinder faster turn-around and result in increased transaction costs and dwell time. Although this is an operational challenge, it keeps everybody connected with the trade of export-import/logistics on their toes.
Oberon is a software development company headquartered in the city of Navi Mumbai. In business since the year 2002, we provide software development services using web technologies. These services are available to freight forwarders, customs house agents, exporters, importers, transporters, consignees, warehousing agents, CFS, and anybody who is remotely connected with the export/import trade.
We guarantee that our software will greatly help in streamlining your business activities resulting in reduction in costs and increase in the amount of time you can spend focusing on outperforming the competition and growing your sales, without increasing your head count.
Our software solutions specifically designed for the following trades enable businesses to achieve leading-edge technology to gain a competitive advantage in today's highly competitive market.
Freight Forwarding
Customs House Agencies
Exporters/Importers
Carriers, Container, Bulk/Break Bulk, Tankers
NVOCC (Container Tracking & Inventory) System
Warehouse Management